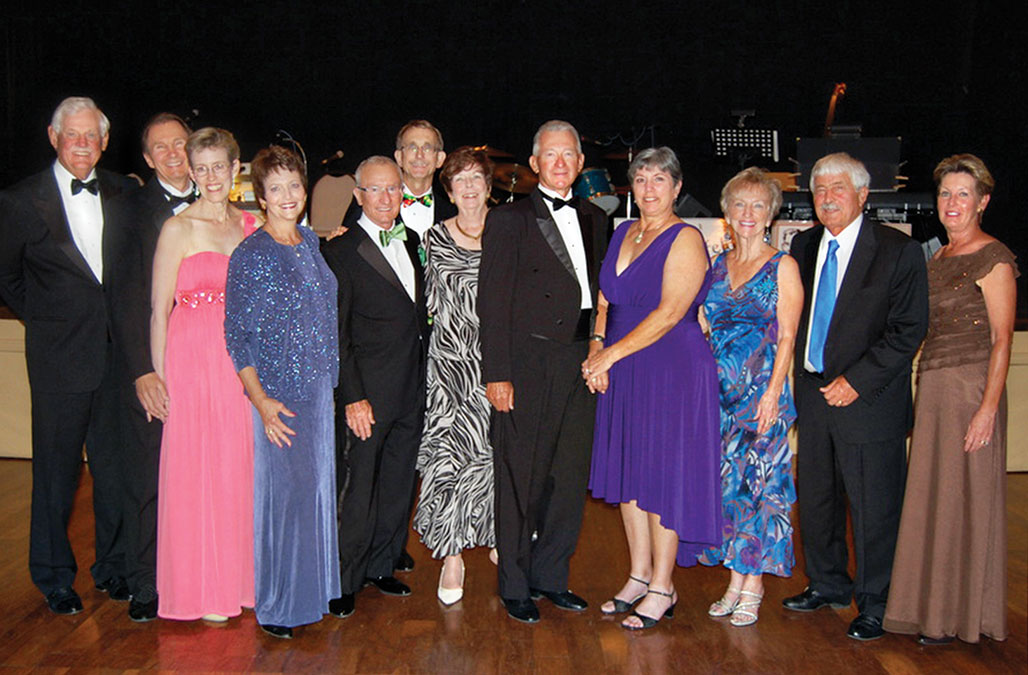 Dodie Prescott
The Ballroom Dance Club is looking forward to another exciting dance season for 2014/15. Once again, members and guests will experience the styles and food of award winning restaurants around the world. Our big bands, many returning by popular request of our members, play our events on a tour of southwestern states. This year our four Dinner Dances held in the Crystal Ballroom are as follows:
Wednesday, December 10, 2014. Our tenth season begins at the Lincoln Memorial in Washington D.C. The club will honor Quail Creek patriots who served in the armed forces and also celebrate the holiday season. Dance to the sounds of the Tom Patrick Band while enjoying a fabulous meal.
Wednesday, January 21, 2015. We will be at Apsleys Restaurant in London, England, experiencing outstanding Mediterranean inspired cuisine while enjoying the sounds of the Lonny Lynn Orchestra.
Wednesday, February 18, 2015. The Jan Garber Orchestra will play as members appreciate the best in hospitality and cuisine adapted from the Round House and Rumbullion in Cape Town, South Africa.
Wednesday, March 11, 2015. For our last event of the season, we will dine on a version of the menu from the Toufuya-Ukai Restaurant in Tokyo, Japan and dance to the Myron Sommerfeld Orchestra.
This world tour with wonderful dance music has been planned by Food and Beverage Chair Mary Lou Johnson and Music Chair Steve Otrosa. Arranging the décor for the evenings is Social Chair Kathy Stone.
If you would like to be part of these musical and culinary adventures, we would love to have you as a guest at one of the Dinner Dances or you can select a three or four dance series as a regular member. Contact Membership Chair Justine Lewis at 399-4646 or azjust@cox.net.
For more information about the club, visit the website at http://www.quailcreekballroomdance.com.