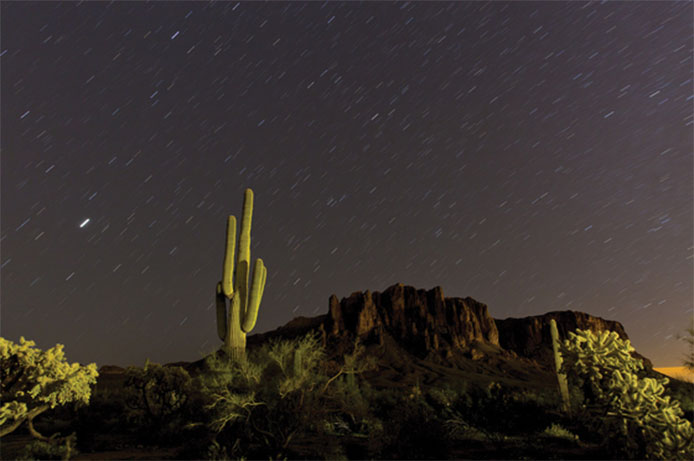 October Star Parties with Arizona State Parks and Trails – Experience your favorite state parks like never before under the night skies of Arizona this October! Many of your state parks host star parties every month, which is a great opportunity to see the celestial lights from a brand-new perspective!
Three beautiful parks are hosting star parties this month, and they're a sight you won't want to miss! Gaze at sparkling night skies filled with bright stars and planets. Your state parks offer amazing spots away from the light of the big cities, perfect for enjoying the dazzling constellations overhead!
Spend time with expert astronomers to learn more about the cosmos and take in the incredible views from around the Sonoran Desert. Star parties give visitors an unforgettable experience, with professional telescopes to ensure visitors see of the most incredible sights of the night sky.
WHAT: Star Parties
WHERE: Catalina, Kartchner, Lost Dutchman state parks
WHEN: October 13, 2018, Catalina State Park 6:30-9:30 p.m.; Kartchner Caverns State Park 2:00-9:00 p.m.; Lost Dutchman State Park 7:00 p.m.-9:00 p.m.
"Managing and conserving Arizona's natural, cultural and recreational resources for the benefit of the people, both in our parks and through our partners."
For information about all 35 Arizona State Parks and Natural Areas, the Trails and Off-Highway Vehicle Programs and State Historic Preservation Office call 1-877-MY-PARKS or visit AZStateParks.com.