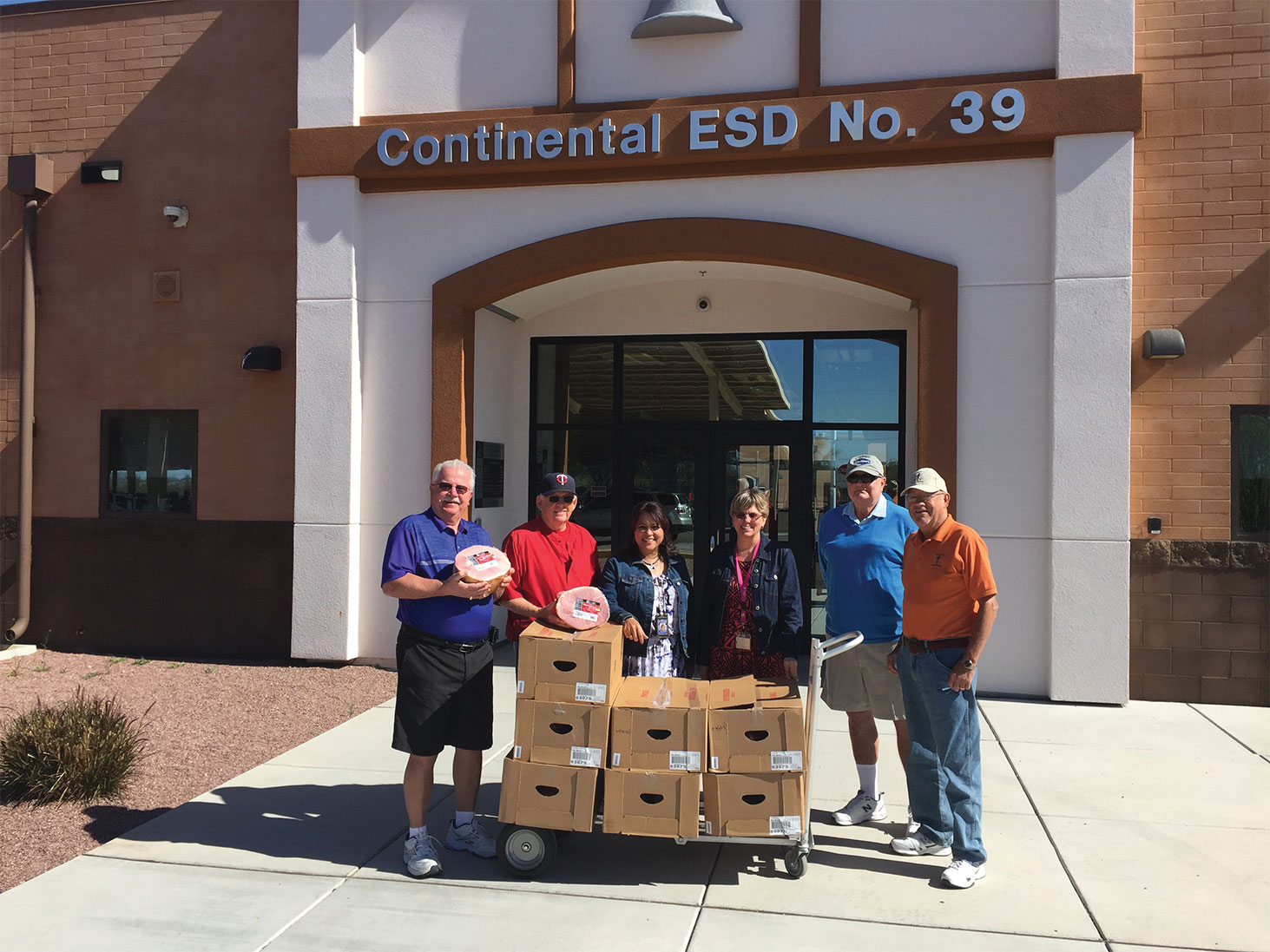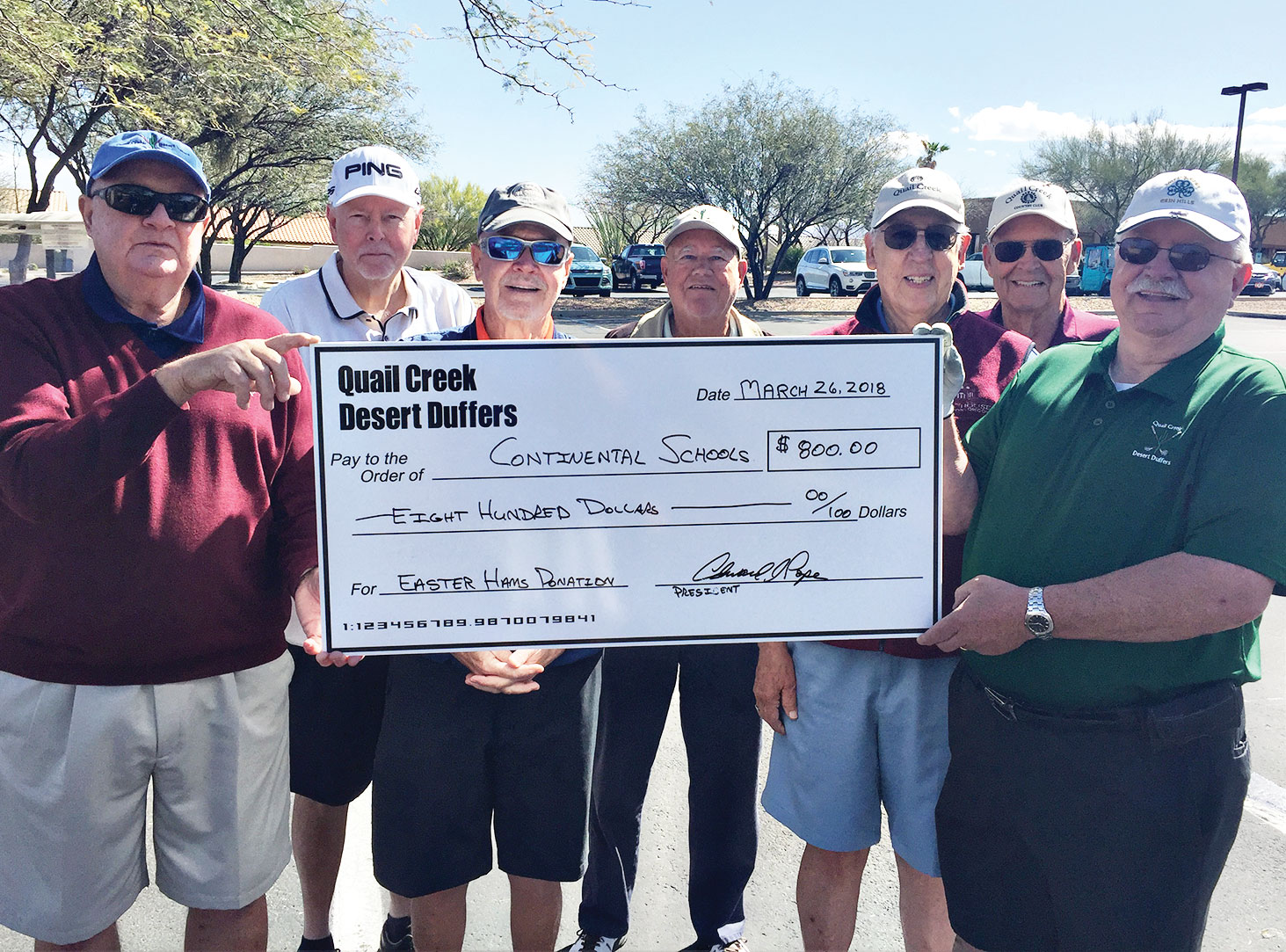 David Larson
The Quail Creek Men's Nine Hole Golf Club (Desert Duffers) once again showed their willingness to help others with their annual Easter Ham Donations.
In the two weeks prior to Easter, before the Duffers shotgun tee times, donations from the Duffers were accepted for this annual event. This allowed the Duffers to purchase 30 hams for deserving students at the Continental Elementary School for their families' Easter dinner. The school expressed their sincere thanks for this donation and assured us that all families receiving the hams were extremely grateful. This is the definition of a worthwhile event.
A special thanks to Chairman Ron Macuga and his committee of John Peters, Ron Courson, Bill Trefethen, Frank Hewitt and Russ Sipe.
But it didn't stop there. Because of the generosity of the Duffers they were also able to make monetary donations to several worthwhile causes. President of the Duffers, Ed Pope, summarized it up by saying, "The generosity of the Duffers continues to amaze me."
For more information regarding the Duffer golf club contact the membership chairman Bill Albert at 393-1315.