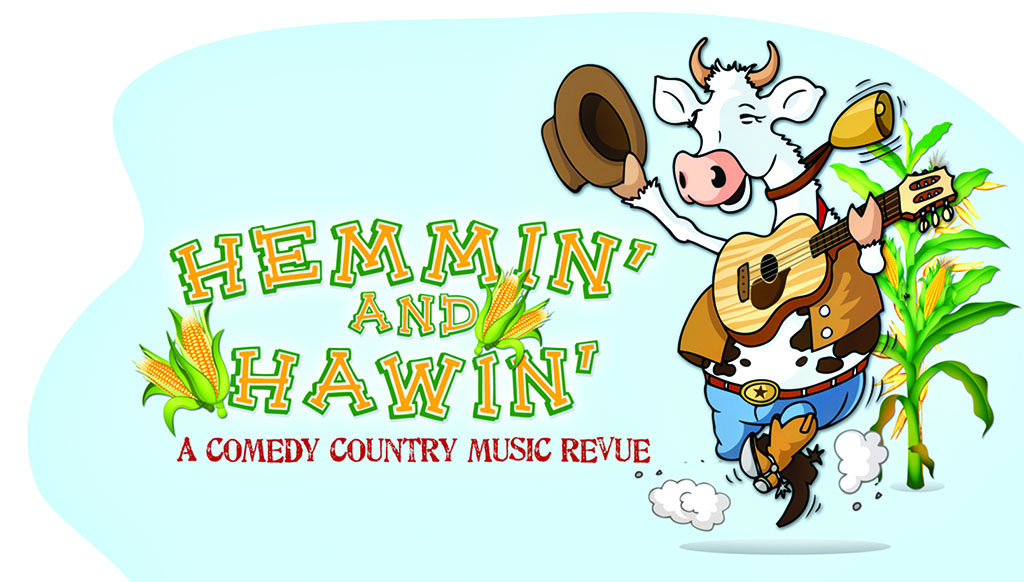 Hemmin' and Hawin': A Comedy Country Music Revue will be presented on Tuesday, January 19, 2016, at 7:00 p.m. in the Madera Clubhouse Crystal Ballroom. Cash bar opens at 6:00 p.m. Concert is 75 to 90 minutes with a 15 minute intermission.
Ticket price is $27.50 per person.
Join our amazing no-jug band as they pick, pluck and laugh their way through an evening of corny comedy and down-home country music. This show pays tribute to showmen such as Buck Owens and Roy Clark and the comedy stylings of Grandpa Jones and Minnie Pearl, great entertainers who found their way into our hearts and living rooms for more than 20 years. Songs include Act Naturally and PFFT! You Was Gone! as well as classic country hits by the likes of Johnny Cash and Willie Nelson. Y'all come on and help us sa-lute this much loved genre of toe-tappin' song and knee-slappin' comedy, ya hear?