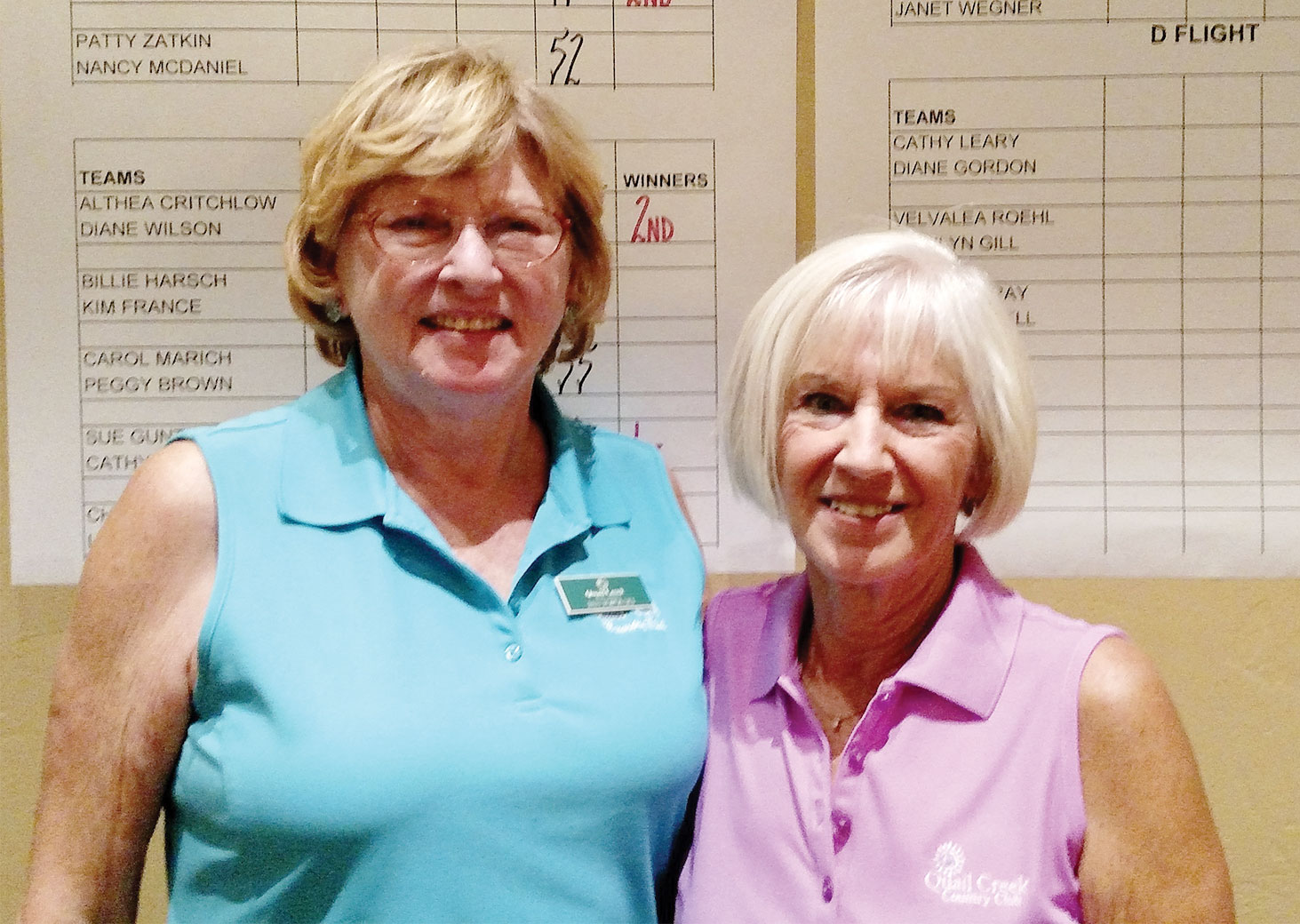 Peggy McGee
The Lady Putters and the Lady Niners golf clubs combined their talents in their annual round of golf. The Niners teed off and hit all the fairway and approach shots. Once the ball was on the green, the Putters took over control of the ball. There were four flights vying for the top prize.
After a fun-filled morning of golf, the ladies retired to the ballroom to enjoy a chicken pecan salad, with ice cream sundaes for dessert.
Flight A 1st place winners included Jan Topolski and Cheri Sipe with a 43. Flight A 2nd place winners were Pat Crane and Frannie Vanselow with a 45.
First place winners for Flight B were Sue Gunter and Cathy Thiele with a score of 53. Close behind them were 2nd place winners Althea Critchlow and Diane Wilson with a 54.
Flight C champions Joyce Turner and Janet Wegner with a score of 57 were in 1st place followed closely by Mary Ann Jenkins and Joyce Walton in 2nd place with a 58.
Cathy Leary and Diane Gordon were 1st place winners in Flight D with a 56 while the 2nd place team, Diane Dodd and Neila Kozel, earned a 57.