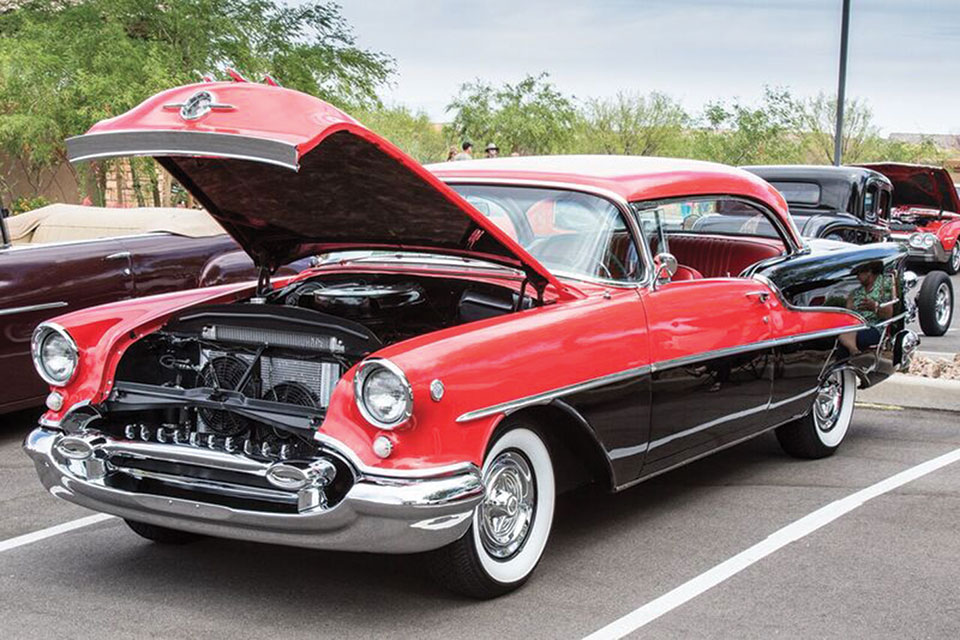 It was a beautiful day for all that attended the second annual Quail Creek Cool Car Club and Motorcycle Show on Sunday, April 9. There were more than 80 cars and motorcycles on display. The Animal League brought dogs out to show off the wonderful animals that are available for adoption.
Lunch was pulled pork sandwiches with all the fix-in's and "The One and Only DJ Warren B" was in place to keep the place hopping and calling out raffle prize winners.
"Approximately $1,900 came from the Jim Click Charity Car Raffle and the remainder from our entry fees, raffles and other contributions. I was hoping we would at least reach $5,000 but we far surpassed that goal because of all of your hard  work—," quoted Jack Davis, organizer of the event.
Thank you to everyone who entered their Cool Cars and Motorcycles, the organizations who donated the raffle prizes and to all who volunteered their time and energy. The biggest winner was The Animal League of Green Valley with over $6,500 raised for the care of the marvelous animals.